We just had the second-biggest oil price drop on record as Asian markets opened March 8.
For the past couple of weeks the Saudis have been attempting to cobble together an oil production cut of about 1.5 million barrels per day. As of last Friday, they had been sufficiently successful to get buy-in from the bulk of both OPEC and non-OPEC members, but there was one niggling hold out: Russia. On March 7 any pretense of a deal collapsed and the Saudis committed to flooding the market. First, they lowered their asking prices for crude being shipped to Europe and Asia. Second, they announced plans to quickly ramp up output from some of their spare capacity.
There was a hilarious day-long window where the Russian propaganda machine seized control of the narrative and fooled a host of financial reporters into proclaiming that Russia was going to war with the U.S. shale industry. It is difficult to delineate just how incredulous such a claim is since U.S. shale output has a lower production cost than Russian crude, but hey, people fall for propaganda allll the time.
The primary reason I laughed when I read those breathless headlines is that the Russians couldn't launch a price war even if they wanted to do so. The problem is all about location. Much of Russian production happens on difficult land that can turn swampy in the summer and freeze solid during the winter. If those wells are shut-in, particularly during the winter, the risk of well damage (up to and including explosions!) is high. In the truly frozen sections of Russia, when the time comes to restart production, you can't just turn them back on. You must re-drill them. In winter. Likely the following winter.
Russia has never cut production on purpose. Its "cuts" in 2019 were nothing more than some seasonal maintenance. The last time the Russians actually reduced output it was the Soviet collapse. It then took Russia nearly two decades to get back to where they had been.
Much of Russia's power in the world, triply so in Europe, has to do with energy politics. The Continent counts Russia as one of its top three energy suppliers in any given year, and with the Brits now out of the EU that dependency will increase. Moscow (rightly) sees the American shale patch as a threat to that influence and so has sought to use propaganda to thwart the sector where possible, up to and including bankrolling some American environmental groups to lambast shale (ask Michael Moore and Jill Stein for details).
And at least to a degree, some of the Russian scuttlebutt on all things oil and shale are correct. The Russians supposedly have been ranting of late that the last round of Russian/OPEC oil output cuts in 2019 simply provided more market share for American shale to fill. That's totally what happened.
Anywho, the Saudis made the reason for their moves crystal clear late March 8, saying they would compete for market share at every point they can reach where the Russians currently sell their oil, with the intent of underbidding any Russian offers. Saudi Arabia is nearly unique in that it can turn production on and off on a three-month time scale. Most other countries can't, and certainly not the Russians. In fact, the only oil production zone in the world that can adjust faster than Saudi Arabia is…the American shale patch, where new wells can come online in under six weeks, and where depletion rates are measured in months rather than years.
We're already scraping the $30 a barrel level. That's the number where about two-thirds of U.S. shale operators find themselves crying themselves to sleep at night. Even worse (or better based on your point of view), oil prices are likely to remain lower for longer.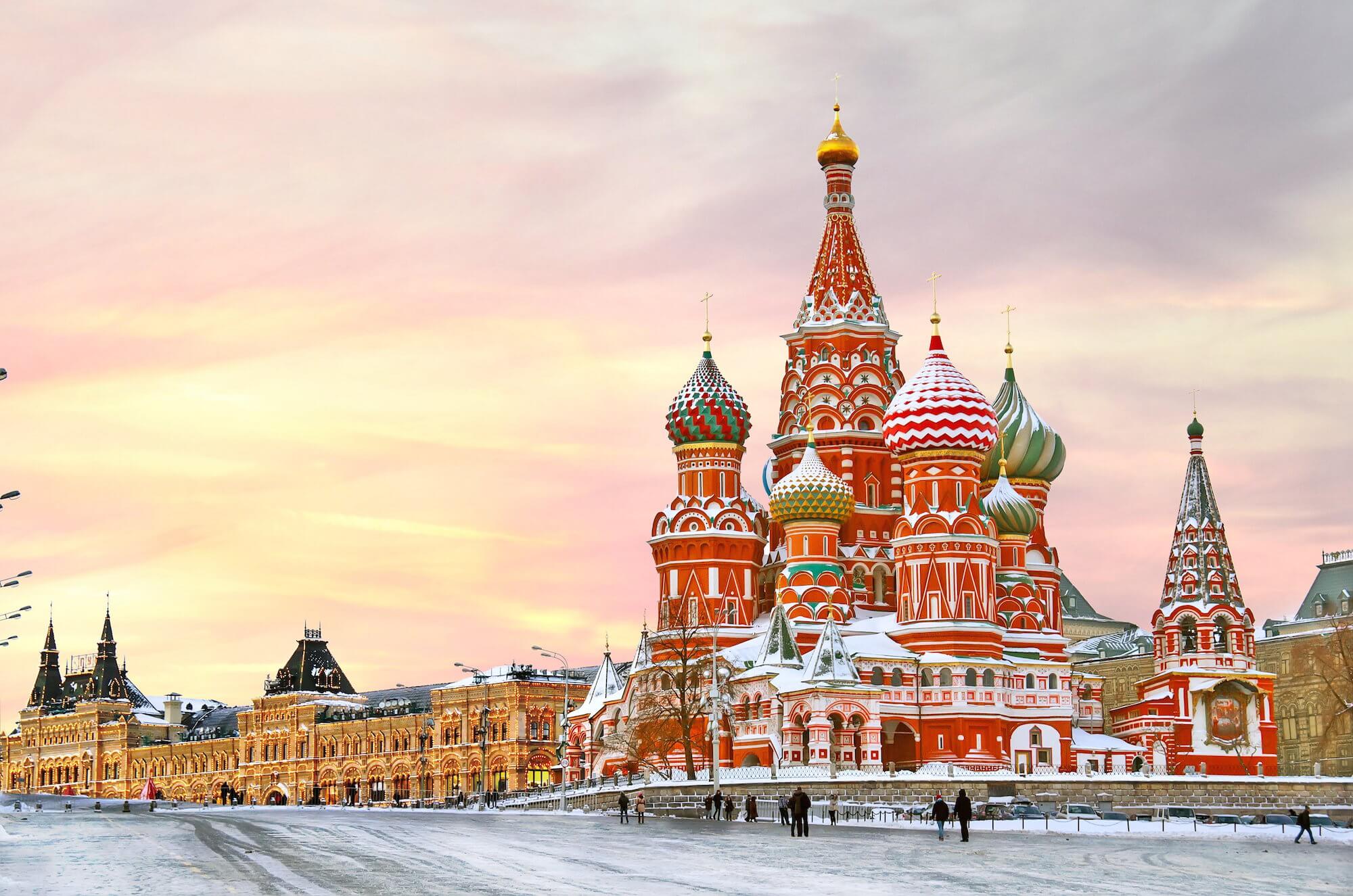 The first reason is the most obvious:
Courtesy of the spreading coronavirus epidemic, best guess is nearly half of the Chinese workforce is still off-line this week, and much of China's industrial plant remains shut-down due to quarantine efforts – most notably in the industrial heartlands of the Yangtze Valley and the Pearl River Delta. China is undoubtedly going to suffer a real recession this year, which will absolutely impact manufacturing supply chains as well as the supply of consumer products globally in the second and third quarters. Chinese oil demand has probably dropped about 2 million barrels per day.
Avoiding additional widespread infections throughout the rest of China is probably statistically impossible at this point, and it is spreading globally like, well, a virus. Iran, Italy, Switzerland and South Korea have robust epidemics that have erupted in just the past two weeks. Follow-on epidemics are all but certain in France, Germany, the United States, Canada and, well, nearly everywhere else later this month and into April. The virus tends to hit less harshly than a cold in 6 out of 7 cases and is not particularly lethal if you are under age 70 and otherwise healthy, so CALM DOWN, but for everyone's sake follow normal sanity about exposure and hygiene. Following sanity means less movement and travel and interaction and since oil is the fuel of transport, that means less oil gets used. Everywhere.
The second reason is more…colorful. Riyadh and Moscow have rarely gotten along, with their biggest big blow-up occurring at the instigation of none other than Ronald Reagan. In the mid-1980s the Saudis expanded oil output in order to wreck the overextended finances of the Soviet Union. It was part of a collage of factors which heralded the Soviet collapse. With the Russians increasingly active in Iran and Syria and Iraq and Afghanistan, the Saudis have plenty of reasons to dust off an old tool and whap the Russians on the face.
The third reason is more…personal. With the Americans stepping back from the world, the Saudis are finding themselves facing off against the Iranians without the American buffer between them. The Trump administration's anti-Iranian sanctions are strangling the Iranian economy, an economy that survives on oil exports. Shrinking what little income Iran is still getting via a price war isn't a dumb move.
The fourth reason is simple economics. Saudi Arabia is annoyed not simply by Iran and Russia, but other oil producers which range from Venezuela to Ecuador to Libya to Nigeria to Angola to Norway to Azerbaijan to Kazakhstan to…American shale. Saudi Arabia has lower production costs than them all. Anything that takes the snuff out of the competition is something that'll make the Saudis smile. Of all of these, U.S. shale will bounce back fastest, but there will be a lot of bankruptcies and consolidation between here and there. Other countries will face outcomes far more painful.
The final reason is less about economics and local strategy and more about resetting Saudi Arabia's position in the world. The Syrian Civil War is in its final chapter. The Iranians and Russians are on the winning side…while the Saudis are on the losing side. If Russian-Saudi relations are already deteriorating, it doesn't take much of a push for the Saudis to remind the Russians (and everyone else) that there is another field of competition – one in which the Saudis excel and the Russians (and everyone else) do not.
---
My new book Disunited Nations: The Scramble for Power in an Ungoverned World published March 3. It features a whole section on Saudi Arabia's attempts to reassert itself and, when it can't, burn it all down.
[mk_button dimension="outline" corner_style="rounded" size="large" letter_spacing="1″ icon="mk-li-book" url="https://mcusercontent.com/de2bc41f8324e6955ef65e0c9/files/24c58d05-4e65-4f0c-aa1c-574bc89887e8/DisunitedNations_final_intro.pdf" align="center" margin_top="65″ outline_skin="custom" outline_active_color="#8dc153″ outline_active_text_color="#8dc153″ outline_hover_bg_color="#8dc153″ outline_hover_color="#ffffff"]READ THE INTRODUCTION TO DISUNITED NATIONS[/mk_button]