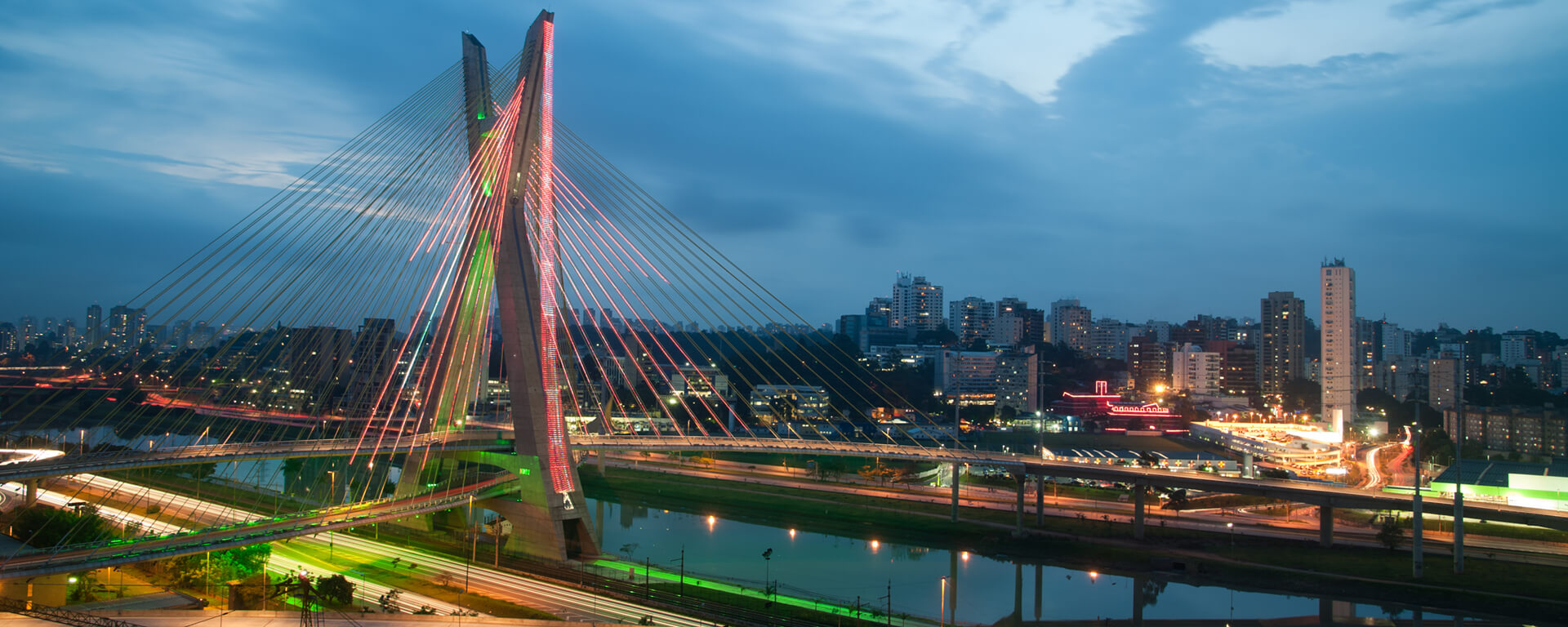 Brazil is one of the most unequal societies in the world, which largely can be attributed to its geography. Unlike most countries, where rugged zones are either on the borders or deep in the interior, Brazil's highlands directly abut the coast. Linking interior Brazil to the outside world requires monstrous investments in infrastructure. The primary source of that investment are the descendants of the rich Portuguese, who carved empires out of the Brazilian tropics and highlands centuries ago — and they see few reasons to share their money. The inequality is so extreme the Brazil was a slave economy until 1888.
Sao Paolo, the Brazilian financial capital, exemplifies many of the contradictions of modern-day Brazil. Congestion among the city's insufficient transport corridors has led to a profusion of helicopter taxis for those who can afford it, even as favelas, or slums, abound.
Dedicated in 2008, Sao Paolo's Octavio Frias de Oliveira bridge has become a(n in)famous ambassador of Sao Paolo and Brazil. As a piece of functional urban infrastructure, the broadly swooping "X" of the bridge is, in some ways, a failure. Linking transportation corridors rather than populaces or geographies, the bridge was designed for individual vehicular traffic, with bicycles, pedestrians, and buses prohibited from using it. In a city – and country – whose traffic and infrastructure problems are legion, the financial cost of the bridge, as well as the individuals displaced to build it, spurned protests almost from the moment its concept was announced. Sao Paolo's most famous piece of infrastructure, designed on behalf of commuters and an international business clique looking to move around the city out of sight of the favelas, is a stark reminder of the social forces that lay underneath Brazil's barely 30-year-old democracy.
For more on Brazil's future, see Chapter 9 of The Accidental Superpower and Chapter 13 of The Absent Superpower.